Tokyo, JAPAN: Today, SolidAlliance Corporation, a unique gadget produce company, announced that they have started selling their new ghost detector named GHOST ROCK (Japanese name is BAKETAN REISEKI) at Amazon.com. The retail price is US$30.  
The first model in ghost detector series was introduced in Japan in 2005 and became a big hit in the sub-culture market in Japan. Lots of ghost reports were sent to the company and media. As the result, over 200,000 units were sold in Japan. 
New GHOST ROCK concept is base on a story that has been handed down from  long ago, which is SOUL DWELLS IN STONES.
The mechanism to detect the ghost is based on the deviation of random numbers. The company does not disclose its algorithm, but many users reported some weird experience with the product.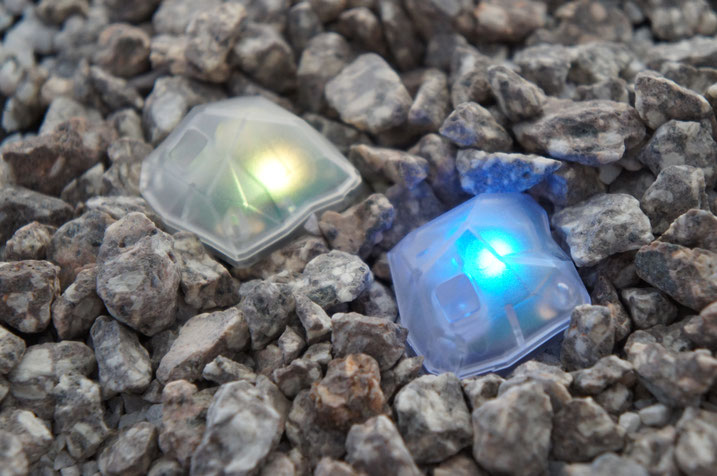 GHOST ROCK has three modes, 
  

In Push button search mode, it simply searches the environment when push the button once. If ghost is there, it flashes in red or blue with beep sound. 

  

In Auto search mode, it monitors the environmental abnormality by periodical sample picks. You do not have to do anything, but it is looking for ghosts around the clock for you.      

  

Barrier mode will protect you by pressing the button for 3 seconds. Then, it eliminates the deviation of randomness forcibly. 
About SolidAlliance Corporation  : SolidAlliance (www.solid-a.com) is a unique gadget produce company based in Tokyo, JAPAN. Founded in 2002. SolidAlliance has designed, produced, and distributed unique products such as a digital fridge pet, Fridgeezoo, a sushi-shaped USB memory, SUSHIDISK. A squid shaped USB memory, Mimi-ika USB was selected for the destination Japan project of MoMA.